Leinkauf Elementary School provides students with more interdisciplinary programs than any other school in Mobile County. We do this through our Digital Literacy classes; which includes one-to-one student technology usage in all grades. Leinkauf models The Ron Clark Academy program through our Leinkauf Houses to promote academic scholars, responsibility, leadership and respect for self and others.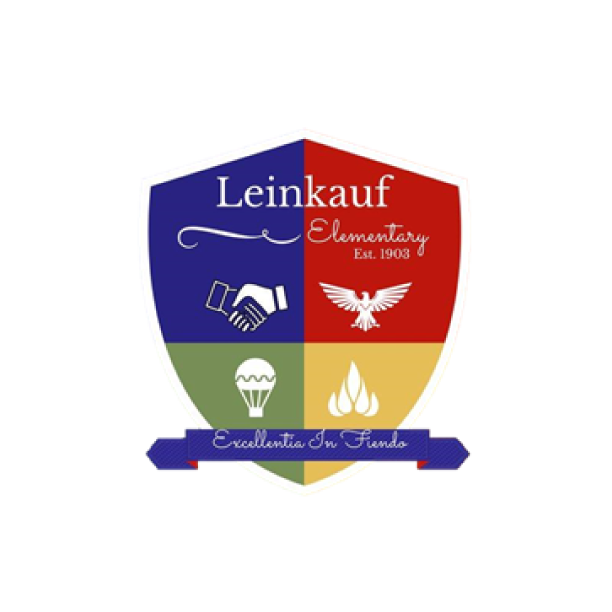 The mission of Leinkauf School is to develop a thinking child who is academically capable, socially responsible, and technologically ready to meet global challenges.
Motto: "Excellence in the Making"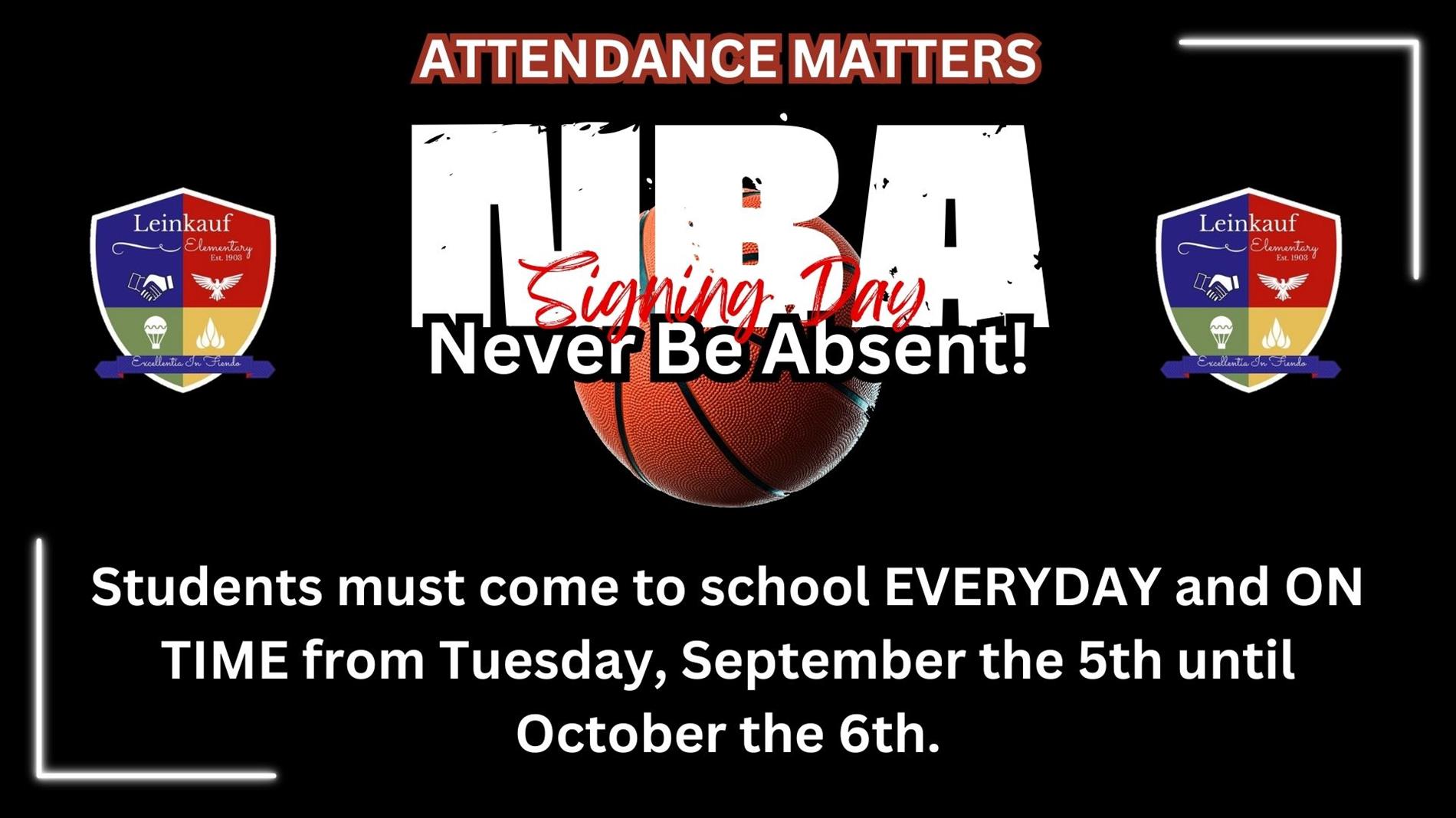 N.B.A. Never Be Absent
Students must come to school EVERYDAY and ON TIME from Tuesday, September the 5th through October the 6th. This is a very critical time period where we are counting on you. There are incentives in place for students who are at school everyday and on time with no early dismissals.
Mon Sep 18 01:45 PM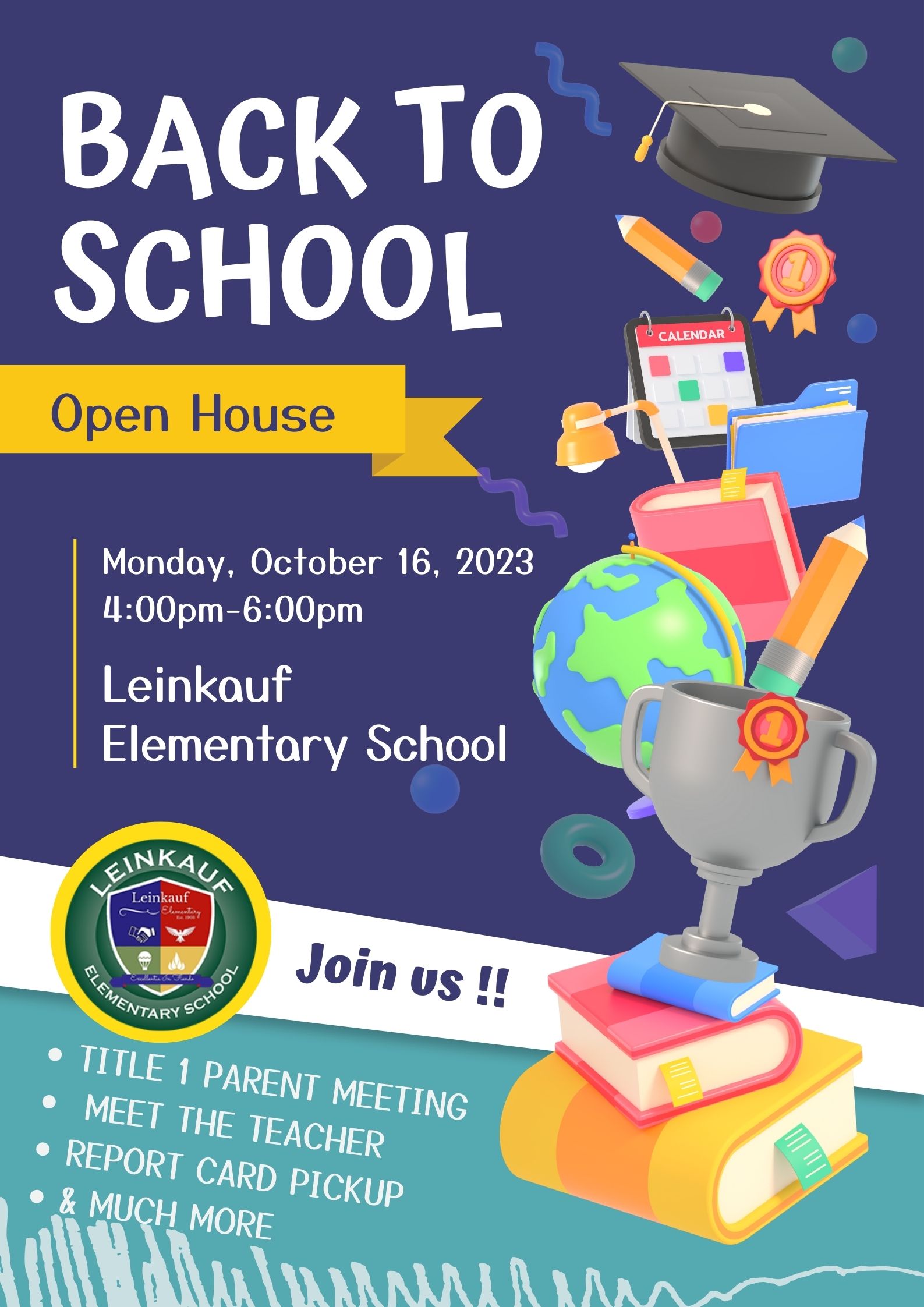 Open House
Open House will be held on Monday, October 16th from 4:00pm until 6:00pm. We hope to see all of you there!
Mon Sep 18 01:30 PM