Mr. Don Fry, Robotics Coach
Phone 251-221-1495

Ms. Scorver, Assistant Coach
Phone 251-221-1495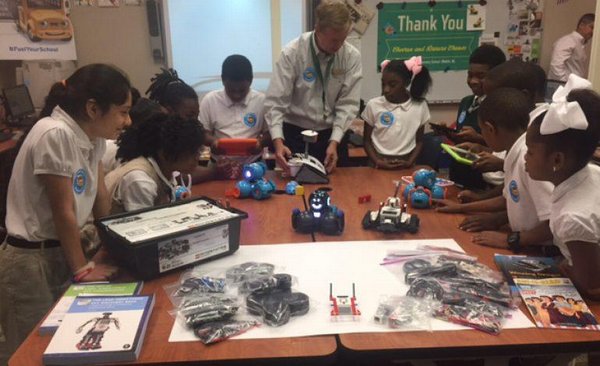 Home of the Leinkauf Robotics Team!

We are teaching the Newest Technology in the oldest elementary school in Alabama!

Our Students learn about Robotics, STEM, Computer Science, Aeronautics and Astronautics, yes it is Rocket Science! :)

We start in January with the highest scoring 4th graders getting prepared in the spring.

When the students come back in the fall of their 5th grade year they prepare to compete in First Lego League Robotics in Montgomery.

Coach Fry

Member of AIAA, American Institute of Aeronautics and Astronautics.

Masters degree in Technology.

US Air Force Veteran.

RobotEx Team Mentor, 3yrs, Davidson H.S.